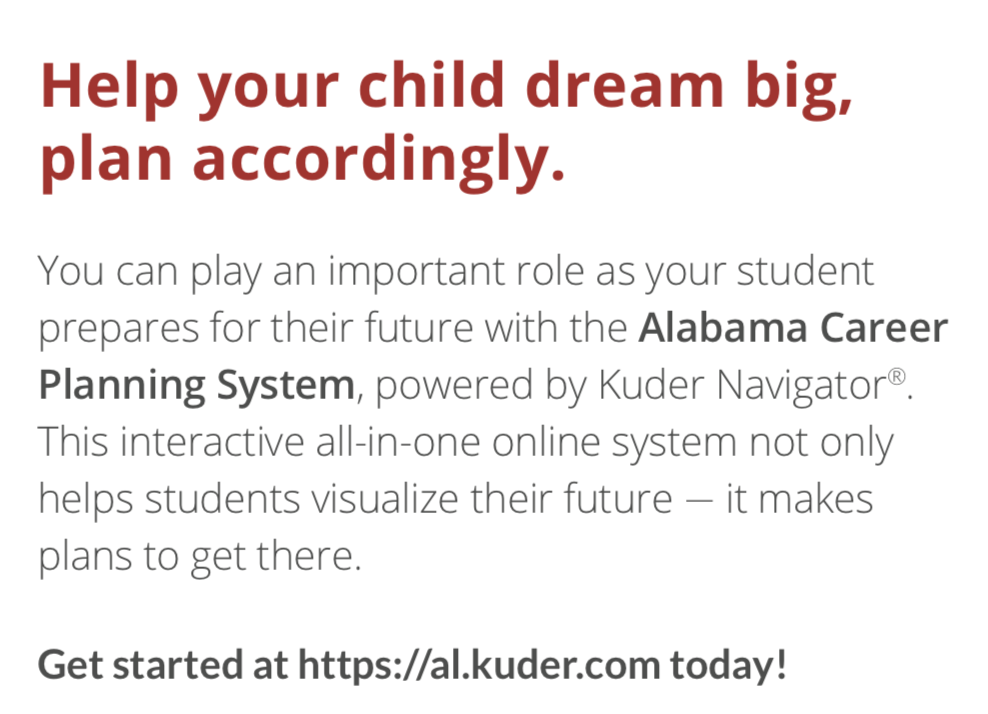 Go Build Alabama

Resources for educators, parents, and students on manufacturing and construction careers.

Alabama Works

Resources for both parents and students who are planning on entering the workforce including job outlook, training opportunities, and available employment.

K-12 Career Exploration Videos

Complete selection of K-12 career exploration videos from pbs.org.

On the Job Video Series

Check out the On the Job Video series to explore current career opportunities for students.

Soft Skills Instructional Resources

Check out these resources for teaching soft skills.